We offer a fully integrated platform, always aiming to meet your process in the most advantageous way for your business.
Process Management
High availability of any form and workflow.
Integration of Teams, Tasks, Activities and Documents.
Information Security and Term Management.
High efficiency and effectiveness of Indicators that support Strategic Management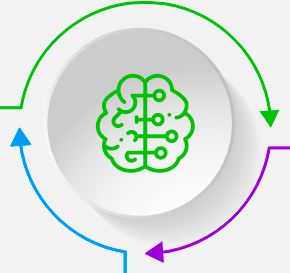 Document Management

Provides, organizes and stores process documents.
Management rules access, review, editing, formatting, change, versioning lifecycle, integration.

Automation

Captures Data, Selects, Recuts, Fills,Distributes, Indexes, and Organizes Taxonomy through Robots and Artificial Intelligence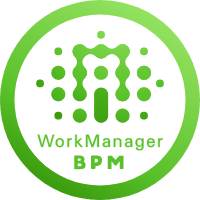 Process Management
WorkManager is a BPM (Business Process Management) with Workflow,which helps companies in critical and voluminousprocesses, increasing efficiency, freeing employees for tasks of greater value for the business, allowing the distribution of tasks in home-office, with total security through Web and Mobile interfaces.
Manages complex operations processes, supportslarge workload, allows you to add documents of various formats,controls deadlines. It handles exceptions, always focusing on the correct execution of the process, ensuring the objectives of your business.
WorkManager enables integration with multiple enterprise systems,ensuring SLAs and business compliance. Centralized management with online Dashboards gives the Manager all information for real-time decision making, as well as providing reports of process performance and those involved.
The creation of processes is fully graphic and assisted, obeying the open market standard of BPMN notation for creation of electronic forms, document generation, integrations, alerts, elevation distribution, dynamic balancing, registration of tasks and ready for auditing, with reports, performance indicators and a BAM Panel.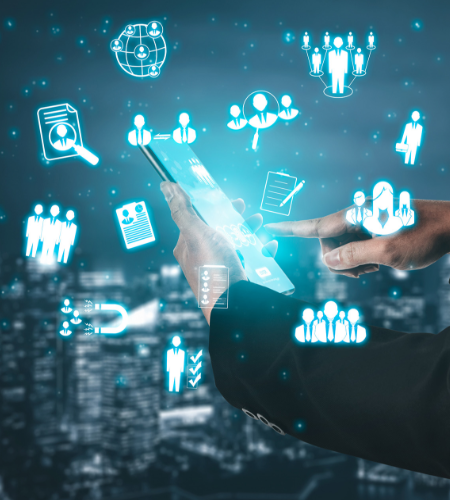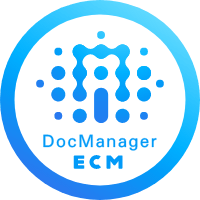 Document Management
Our DocManager Solution is an Enterprise Content Management (ECM) that enables companies to manage all creation, sharing, access, archiving of information in a variety of formats, integrating all security and traceability into a single platform.
It allows the capture of documents ina simple and productive way, storage according to the criteria of research, management and organization of various types of content such as images, PDF, Word documents, audio presentations, videos and many others.
Documents are stored and organized in a structured way,making access fast and available on any platform, such as Web and Mobile,eliminating the process and loss of paper, accelerating processes and operations in a simple and safe way.
For advanced security needs, we have version control, native use of SSL,encryption, LGPD-ready, use of ICP-Brazil digital certificate and allows integration with AD.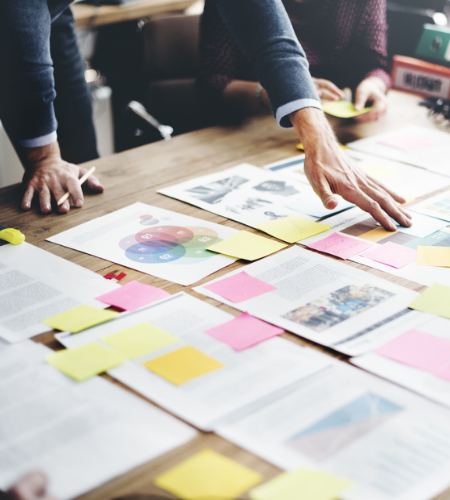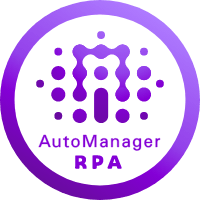 Robotic Automation
AutoManager is our RPA (Robotic Process Automation),a valuable technology in the search for greater productivity and quality in the business. Pointed out as the main way to increase performance and reduce costs. It is one of the most widely adopted technologies among medium and large companies worldwide.
Frees your employees from performing repetitive tasks that require little or no reflection. By automating these tasks, they will be able to direct their focus and energy to other activities with higher added value. The robot tends to perform the tasks considerably faster when compared to a human, without errors and with the possibility of working in 24×7.
There are numerous advantages in the use of AutoManager with elimination of repetitive human activities: reduction of typos, costs, creation of a virtual workforce,increased productivity. Widely used for integrations between Systems,especially Legacy and Specific Applications,where the availability of integration can be a difficulty in major technology projects.
With the robotization of repetitive tasks Auto Manager provides a Dashboard for monitoring and management of Robots,as well as a graphical interface for configuring new Robots in a simple and fast way.