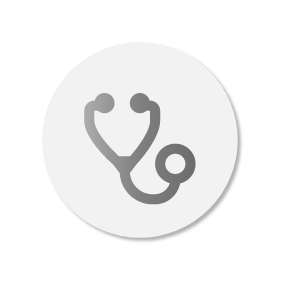 Automation that contributes with agility and quality in service.

The health area is one of the most impacted by technology in recent years. This reality will be increasingly present. Balancing automation and humanization is necessary. Process management, through technology solutions, optimizes administration, reduces operating costs, impacts on quality of life for the patient and drastically reduces the need for paper in operations.
Advantages
Productivity: increase the efficiency of professionals in all sectors of a hospital. The use of innovative tools replaces the use of slow plastered systems that limit employee productivity.
Cost Reduction: Identification of failures and greater control of data, reduction of glosses and repetitive work, waste of materials and other problems that sometimes go unnoticed in organizations.
Control and use of data in a structured and secureway: the volume of data is large and applying technology makes health institutions can extract more and more information from different processes, simply and quickly. Data favors strategic decision-making, fault identification and the development of innovative solutions.
HOSPITAL AREA
One of the challenges is to harmonize the performance of senior management professionals, who dominate different areas of knowledge such as Medicine, Administration, Legal, Communication/Marketing, among others, to obtain:
Enabling an efficient control system;
Ease for the absorption of new technology and procedures, exchange and sharing of knowledge;
Interactions between several Paying Sources (Government, Insurers, Institutions);
Adherence to Brazilian Standards, and in synergy to the business.
MEDICAL CLINICS
BPM/ECM/RPA technologies promote rules-based tasks and are able to significantly increase operational efficiency, enabling institutions to work on conferences and exchange files and data with hospitals, clinics and patients, improving the customer/patient experience in the process journey as a whole:
Registration of Patients with a history of consultations;
Management of Payments with Hospitals and Paying Sources;
Registration of Suppliers with history (purchases, prices, delivery conditions and meeting deadlines);
Registration of Propagandists;
Financial Management: Entries, Outflows, Expenses and Payment Approvals;
HEALTH INSURANCE OPERATORS
Facilitate the management of various processes, communication between Partners (Apportionments, Payments Division), Management of Contracts with Hospitals, Insurers and other Paying Sources, Suppliers and Patients.
Cost reduction with repetitive work and low added value;
Glosa,fulfilling the SLA-level is service and standardizations.
HEALTH INSURANCE OPERATORS
DocManager Health:Management of medical records, processes, documents and controls related to the patient's life for hospital management. Adds features such as Biometrics, Cryptography, Indexing, Taxonomy, Centralized and decentralized capture.
Health Management Solution: The Platform optimizes processes and reduces the costs of health departments promoting the integration of units and processes, increasing safety in patient care and providing the best information management.
Customer Service Management Solution: Scheduling consultations with medical specialties, integrating the UBS – Basic Health Units to other points of care, AME's, Hospitals, AMA's …
TeleMedicine: It meets the current demand for online, distance, integration of PEP and arrangements of Processes and Documents.